LATEST ANNOUNCEMENT !!!
TOSSM committee appreciate your interest in our workshop. We would like to apologize all the attentions to announce that we closed the registration.The registrations are fulled already. Look forward to receiving your attentions in another course soon.
Thai Orthopaedic Society for Sports Medicine(TOSSM) cordially invite you to "The International Cadaveric Workshop 2016" for knee and shoulder during August 8 – 9th, 2016 at Cadaveric Surgical Training Center, Faculty of Medicine , Chiang Mai University, Chiang Mai, Thailand.
For further information please contact Ms. Aunchalee, RCOST officer
Tel. +662-7165436-7, Fax: +662-7165440
E-mail: aunchaleej@rcost.or.th
Line ID : bancha.tu
Whatsapp : +66894778112
Or make a reservation HERE!!
Registration fee
800 US$/ knee course
800 US$/ shoulder course
Payment
Bank tranferred to "INTERNTION CADAVERIC COURSE 2105"
Account name :   INTERNTION CADAVERIC COURSE 2105
Account No. :      051-271793-1
Bank Code :         SICOTHBK
Bank Name :       Siam Commercial Bank Public Company Limited
Branch :               Rajvithi Hospital Branch
Address :             Rajvithi Hospital, Rajvithi road, Rajthevee, Bangkok 10400, Thailand
Please send us the pay-in slip to confirm your payment to fax No. 662-716-5440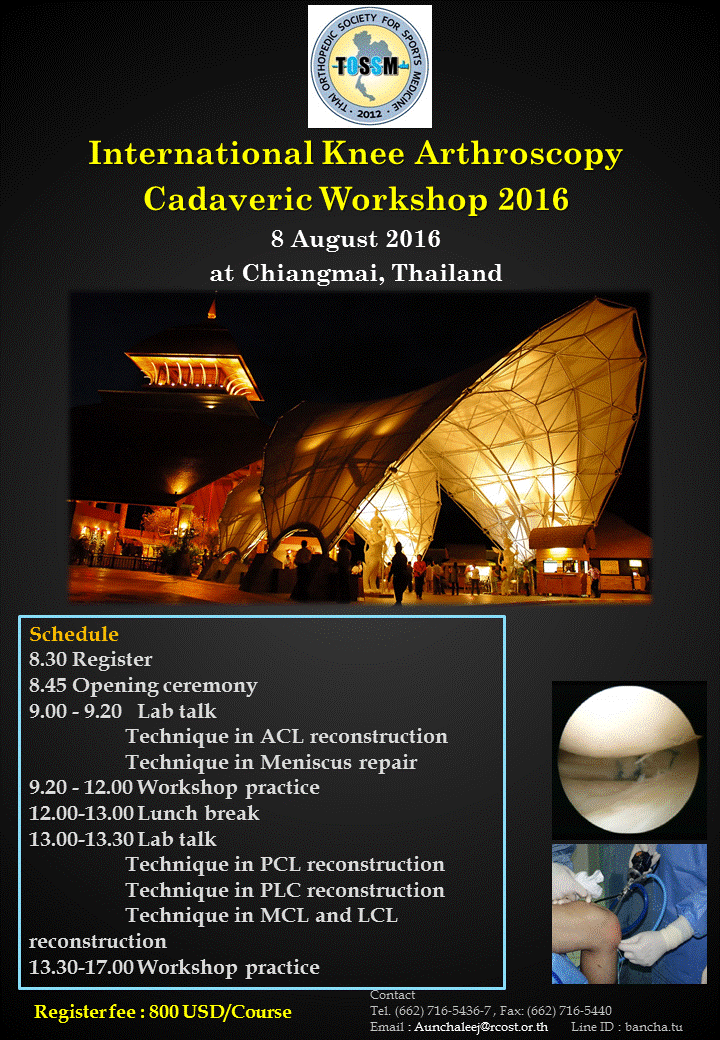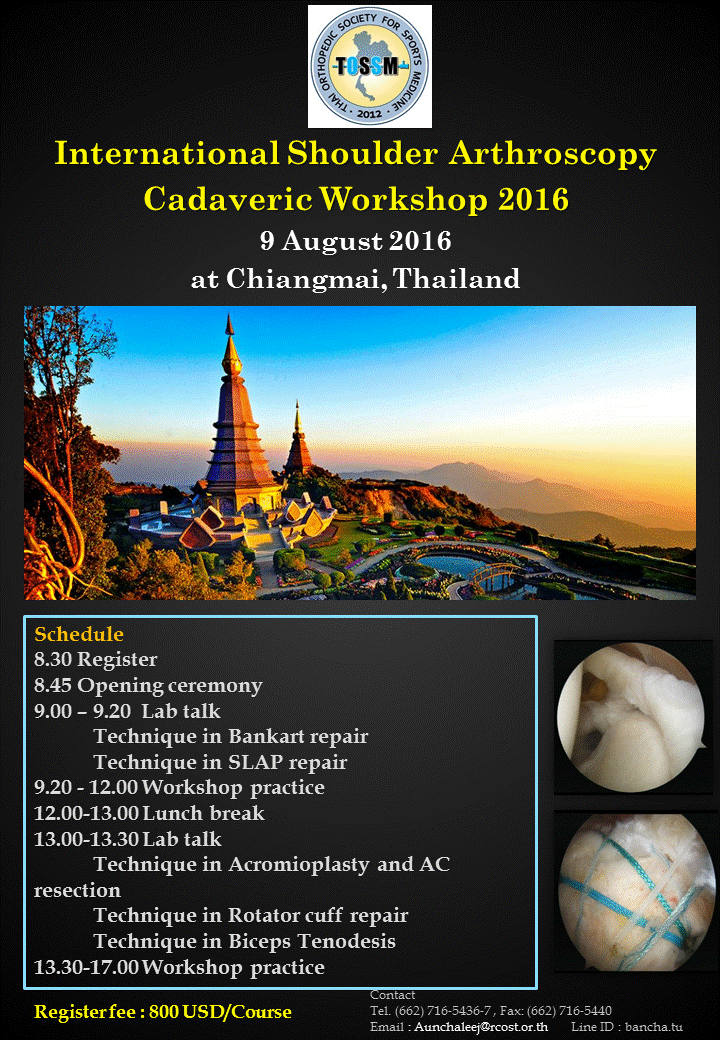 Pictures from The International Cadaveric Workshop 2015
Bangkok, Thailand.